My AFI Experience
The AFI Film Festival was hosted from November 10th – 17th 2016 at the Chinese Theater in Hollywood, California.
It's Monday night and I'm waiting in line to see the most recent Disney feature film, Moana. The line is very long and I'm wondering if I'm even going to get into see it. Why is the line so long on a Monday night? Why is the show sold out? The answer is because I'm at the annual AFI (American Film Institute) Film Festival and the tickets were free. That's right…free. So, my friend and I get to the door with just a few people in front of us. We're so excited that we're going to get to see this feature film before it even hits theaters. So, we're waiting…and waiting…and waiting. Finally, we make it in just as the movie starts…and we get seats in the very front row!
I'm not complaining. I'm just trying to put this festival into perspective. The AFI Film Festival is an annual fall event hosted at the Chinese Theater in Los Angeles, California. It features events and screenings with all the creators and stars of these films in attendance. So, you can imagine that it gets pretty busy. With that being said, if you want to see any of these movies (especially the Hollywood feature films) you have to get in line at least 4 – 6 hours in advance. I got in line for Moana about 3 hours in advance (my friend was in line for about 3.5 hours) and we almost didn't make it in…almost. Like I said, we got two seats in the front row and we were very lucky to get those seats.
AFI Film Festival: A History
The AFI Film Festival is the only film festival that's free to the public. It screens everything from feature films, to short films, to foreign films, so there's something for everyone. It's also Los Angeles' longest-running international film festival, running for a total of 30 years. The annual event plays host to nightly red-carpet galas, special screenings, concerts, and conversations with the film's stars and creators.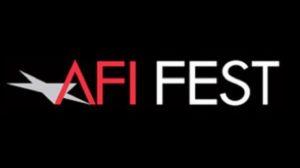 One of the special screenings at the AFI Film Festival includes special tributes to those who have made a difference in the world of filmmaking. This year some of the screenings included La La Land, Elle/Tribute to Isabelle Huppert, Citizen Kane, and the 20th Century Tribute to Women/Tribute to Annette Benning. Some of this year's feature film screenings (other than Moana) included Rules Don't Apply, The Comedian, Miss Sloane, and Bright Lights: Starring Carrie Fisher and Debbie Reynolds. Additionally, there was the new Auteurs section which, specifically, brought attention to first and second-time feature filmmakers. Finally, new to the festival this year, was an event called Masters in Conversation. Here, influential filmmakers talked about their career and their latest works.
Over the years, the AFI Film Festival has also paid tribute to the industry's most influential figures. Some of these people include Viggo Mortensen, Christopher Plummer, David Lynch, and Catherine Deneuve. The AFI Film Festival has also screened Oscar-nominated films such as Foxcatcher, Her, Lincoln, etc., and world premieres; some of these films include Doubt, Selma, American Sniper, etc.
The AFI Film Festival showcases some of the year's best festival films. It also allows artists from all walks of life to come together and appreciate the art of filmmaking. From big Hollywood productions to short films, to foreign films, to feature films created by newcomers, the AFI Film Festival remains one of the most important film festivals out there.
So, Go Next Year!
Talk about a laundry list of events and screenings. This film festival was definitely worth waiting in line for, even though I didn't get to see People Magazine's Sexiest Man Alive, Dwayne Johnson (or any of the other cast members), because I got into the theater as the movie was starting…or maybe they weren't even there. Regardless, the AFI Film Festival was a lot of fun for me and if you get a chance to go next year, my advice is to take advantage of that opportunity. You might even be inspired by some of the influential artists featured in the festival to make your next big film.