Nintendo's E3 presentation already won the imaginary contest for best 2019 E3 presentation. Packed with game announcements that should interest pretty much anyone who's like a Nintendo game before, the presentation announced sequels, remakes and expansions to major franchises such as Zelda, Animal Crossing, Luigi's Mansionand Smash Bros. The whole thing was no-nonsense, straight to the point info with enough in-game footage to make us want to start playing right away. Let's get into it.
Sequels
Breath of the Wild sequel in development

While no release date has been announced yet, Nintendo gave us an ominous tease to a sequel to the acclaimed The Legend of Zelda: Breath of the Wild. We didn't get much information but the trailer contains a hidden message that, when played in reverse, says "Pushed by life – Forgive Me please my Kokiri" which is possibly a reference to Link's mother abandoning him in the Kokiri Forest.
Animal Crossing delayed until March 2020
Unfortunately, Animal Crossing fans are going to have to wait a little while longer. But the gameplay trailer looks great! The new Animal Crossing has outdoor building, giving us more of a blank canvas town for us to shape, along with our friends. Read more about it and see extended gameplay footage here.
Luigi's Mansion 3 coming in 2019
Luigi's Mansion is back and so is Luigi's slimy clone Gooigi. You can play as Gooigi to get past obstacles Luigi can't or you can pass a joycon to a friend and play together as both Luigis. Read about it and see more gameplay footage here.
No More Heroes III coming in 2020

We're getting a new installment in the video game channel-surfers adventure seriesNo More Heroes. Play as Travis Touchdown as you hop from game genre to game genre.
Contra: Rogue Corps coming September 24, 2019
A new entry in the Contra series was announced and the trailer was negatively received by fans. YouTube video's like/dislike ratio is split down the middle. Fans think the game doesn't hold up to current standards, jokingly saying "Wow! This GameCube game looks amazing. Can't wait to play multiplayer with the GBA adapter with 3 other people." in the comments. Many are also against the wackiness of the talking panda shown as one of the lead characters in the trailer, despite earlier games having a talking wolf as a main character.
If you're unfamiliar with Contra, it began as a side scrolling shooter and evolved into a top-down perspective when the games made the leap to 3D. If you're into shooting aliens with over-the-top, explosive graphics, this might be a game to keep an eye on.
Remakes
Link's Awakening 3D remake coming September 20, 2019
The 1993 classic Link's Awakening is getting a 3D remake. With a cute, toy-like art style, Link's Awakening also adds a cool new level editor where you can earn rooms on your adventures and arranged them into challenging dungeons.
Trials of Mana 3D remake coming Early 2020
Following up the Secret of Mana remake—released to mixed reviews—, Square Enix is remaking the sequel, Trials of Mana, for the Nintendo Switch.
Panzer Dragoon remake coming Winter 2019
The first Panzer Dragoon game in 17 years is on it's way and it's an HD remake for the first game. This game is one of the ones that most caught my eye during the presentation. The on-rails, Starfox-style shooter is a bit of a dead genre at the moment and one I miss. On top of that, the graphics look stunning.
New Super Lucky's Tale coming Fall 2019

The original Super Lucky's Tale came out only two years ago, but this new game is more than just a port. According to the Nintendo website:
"New Super Lucky's Tale features all new levels, story, cinematics and character dialogue, tighter movement and player controls, a fully rotatable 3D camera, and sweet upgrades to nearly every other aspect of the game, including art and lighting, UI, sound, music, and more!"

https://e3.nintendo.com/games/new-super-luckys-tale-switch/
An homage to classic 3D platformers, the originalSuper Lucky's Tale didn't reinvent the wheel and was met with middling scores. The art style and nostalgic direction has me hopeful that this remake will be a worthwhile improvement though.
Original Games
Empire of Sin coming Spring 2020
Set in the roaring 20s, Empire of Sin is a top-down real-time-strategy game. In a genre typically dominated by games about war, Empire of Sin is a breath of fresh air, especially as someone who grew up loving all sorts of crime games.
Daemon X Machina coming September 13,2019
We're getting a game about giant mech pilots in what I feel is one of the first games to truly nail the anime art style in 3D. Player characters and mechs are customizeable and players can pick up dropped enemy weapons to use at any time. The game will also have online and local multiplayer up to 4 players.
Spin-offs, Tie-Ins and DLC
Smash Ultimate DLC: Banjo-Kazooie coming Fall 2019

Banjo & Kazooie are coming to Smash as one playable character, similarly to how the Duck Hunt duo and the Ice Climbers are played as one.
Smash Ultimate DLC: Dragon Quest's Hero
Players will also be able to play as the hero from Dragon Quest. The hero will be playable in different skins that look like the various heroes of previous installments in the Dragon Quest series. The trailer showcases interesting combat moves for the character, including a JRPG-style attack selection overlay that appears in real time.
The Dark Crystal: Age of Resistance Tactics coming 2019
Seeing Netflix's logo in a Nintendo Direct definitely came as a surprise. Netflix's new The Dark Crystal series is getting a single player tactical role playing game.
Cadence of Hyrule (Zelda/Crypt of the NecroDancer Mash-Up) coming June 13, 2019.
A new rhythm-base,d 2D, action-adventure Zelda game made by the creators of Crypt of the NecroDancer is on the way. You'll have to keep to the beat of 25 remixed classic Zelda songs to beat your enemies in single-player or in 2 player co-op.
Minecraft Dungeons coming Spring 2020

As a huge fan of Minecraft & Torchlight II, I'm pretty excited for this game.
Minecraft Dungeons is a Diablo-style dungeon crawler coming to PC, Nintendo Switch, Playstation 4, Xbox One and Xbox Game Pass. The art style especially looks like a fresh, improved and diverse take on Minecraft's aesthetic. I am a disappointed that it's not coming to Mac, however. Minecraft has prided itself in being on all platforms and it's a bummer that I won't be able to play with my Mac friends. Hopefully, the game will eventually come to Mac or have cross-platform multiplayer so we can play together with our consoles.
The Sinking City
Developed by Frogwares, The Sinking City is a Lovecraftian adventure set in 1920s Oakmont, Massachusetts. You play as the investigator Charles W. Reed in a flooded open world. You'll have to fight off tentacled horrors to survive and get out with your sanity. The gameplay mechanics revolve around detective work and looking for clues. Check out the official website for more info, gameplay and screenshots.
Switch Ports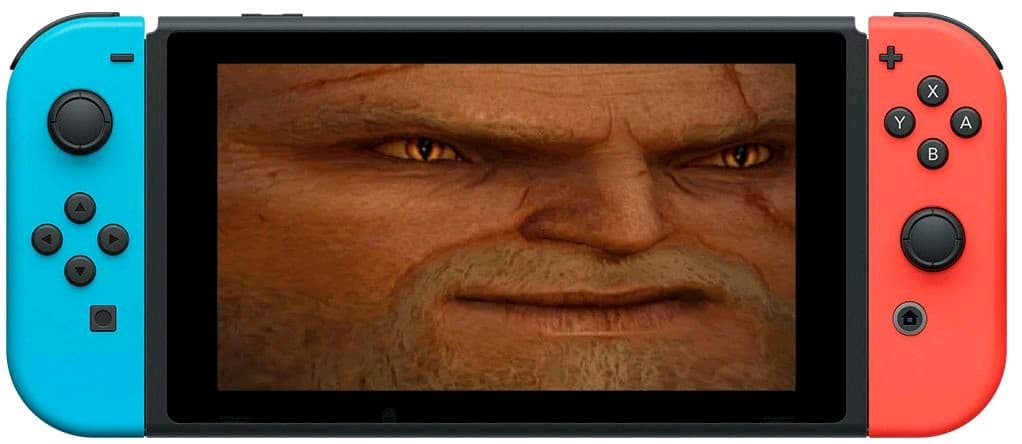 These are games we've already seen but are coming to the Nintendo Switch for the first time: The Witcher 3: Wild Hunt, Dragon Quest XI S: Definitive Edition, Collection of Mana, Resident Evils 5 and 6, The Spyro the Dragon trilogy and Alien: Isolation