The Virtual Fan Experience returns for it's second monthly event!
HOMECON: 2nd Edition on Saturday, May 16- Sunday, May 17 is shaping up to be bigger, better and cooler than its first time around. HOMECON is the difference between just attending and really participating.
Let's get right to the good stuff: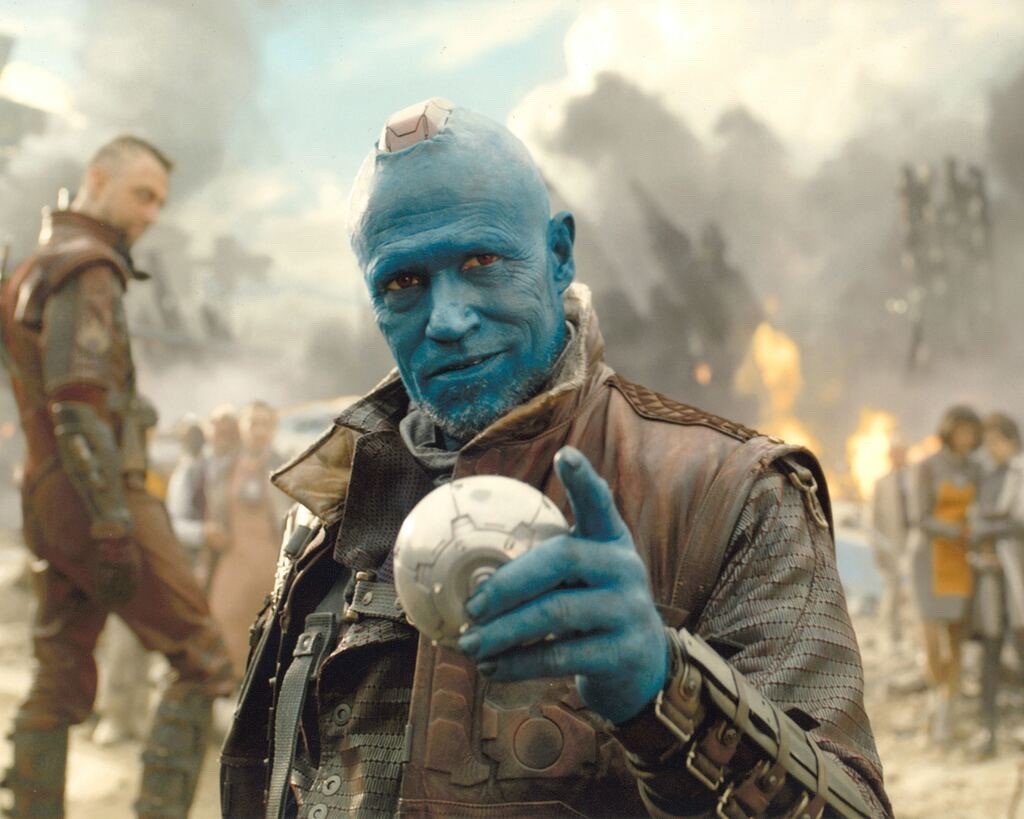 Spotlight Panel
Michael Rooker (Guardians of the Galaxy, Walking Dead)
The Panels
*Orphan Black Panel: Featuring Emmy-winning and Golden Globe nominee, Tatiana Maslany (Stronger), Ari Millen (The Expanse, Darken: Before the Dark), Kristen Bruun (Ready or Not, Murdoch Mysteries).
*Vikings Panel: Ragga Ragnars (Kieran O'Reilly & Ragga Ragnars: Broken Wings Ringside), Adam 'The Edge' Copeland (WWE Monday Night RAW, Haven, Clash Time) Georgia Hirst (Ravers), Kris Holden Ried, Peter Franzén (The Gunman, Ashes in the Snow)
*The Women of The 100 Panel: Tasya Teles (Supernatural, Prison Break), Jessica Harmon (iZombie, V-Wars), Chelsey Reist (NarcoLeap), Luisa D' Oliveria (Supergirl, Channel Zero)
*Heroes Reunion Panel: Greg Grundberg (Star Wars, Star Trek Beyond), Adrian Pasdar (Heroes, Agents of Shield), David Anders (iZombie, The Vampire Diaries, Once Upon a Time), Jack Coleman (Ultimate Spiderman, Castle)
*Dark Matter Panel: Melissa O'Neil (iZombie, The Rookie), Joseph Malozzi (Showrunner) (Stargate SG-1, Stargate: Atlantis) , Zoie Palmer (Lost Girl, Wynonna Earp, Pure), Alex Malari Jr. (Shadowhunters, Jett, Coroner), Anthony Lemke (Lost Girl, 19-2, Blindspot, Cerebrum)
*Wynonna Earp Panel: Creator Emily Andras (Lost Girl), Katherine Barrell (Star Trek: Discovery, Lake Placid), Tim Rozon (Vagrant Queen, Lost Girl, Lake Placid), Varun Saranga (Schitt's Creek, Carter), Dani Kind (Workin' Moms), and Michael Eklund (Altered Carbon, Van Helsing)
Check out www.homeconofficial.com for new guests as they are added.
The Chat Options (sales open up early next week)
1-on-1 Zoom chats: ranging from $50-$80.
For bashful fans, the group-on-1 interviews: $40/person (holds up to 5 people chatting with one actor).
The Merch
It really isn't a con without the merch to prove it, so here's what's on the table:
– Poster in two sizes (8″x10″ and 18″x24″)
– T-Shirt
– Beanie
– Reusable shopping bag
– iPhone and Samsung phone cases
– Coffee Mug
Follow HOMECON at:
Web: https://homeconofficial.com/
Insta: @HomeConOfficial
Twitter: @HomeConOfficial
Use the hashtag #homeconofficial in EVERYTHING so you can be noticed by senpai.
HOMECON: 1st Edition chose #FirstRespondersFirst as the charity for donations, and they are proud to have donated $10,000. HOMECON: 2nd Edition will continue to support First Responders First. https://thriveglobal.com/categories/first-responders-first.
HOMECON is broadcast live on Twitch. Fans can enjoy an ad-free viewing experience for free by subscribing with their Twitch Prime subscription; however, a subscription is not required to watch, making HOMECON accessible to all!
ABOUT HOMECON
Born out of a quarantined world of isolation, HOMECON connects individuals who are respectfully staying at home to an online event community that's bringing a brand-new face to the world of pop culture conventions. Attendees have the opportunity to attend live virtual panels with the stars of their favorite shows—and the ability to book video chats with celebs in intimate one-on-one video settings. HOMECON: 1st Edition took place on April 10-11, 2020. and had more than 111,666 views (Source: Twitch) and online conversations about the event in more than 38 countries spread over six continents (Source: Twitter, Facebook and Instagram). Created by Paul Amos (Jupiter's Legacy, Lost Girl, Assassin's Creed) and Rachel Skarsten (Batwoman, Lost Girl, Reign), HOMECON is the ultimate virtual fan experience. www.homeconofficial.com
Sales Contact: Rick Hernandez [email protected]
Media Contact: Cynthia Amsden Roundstone Communications 416.910.7740 [email protected]