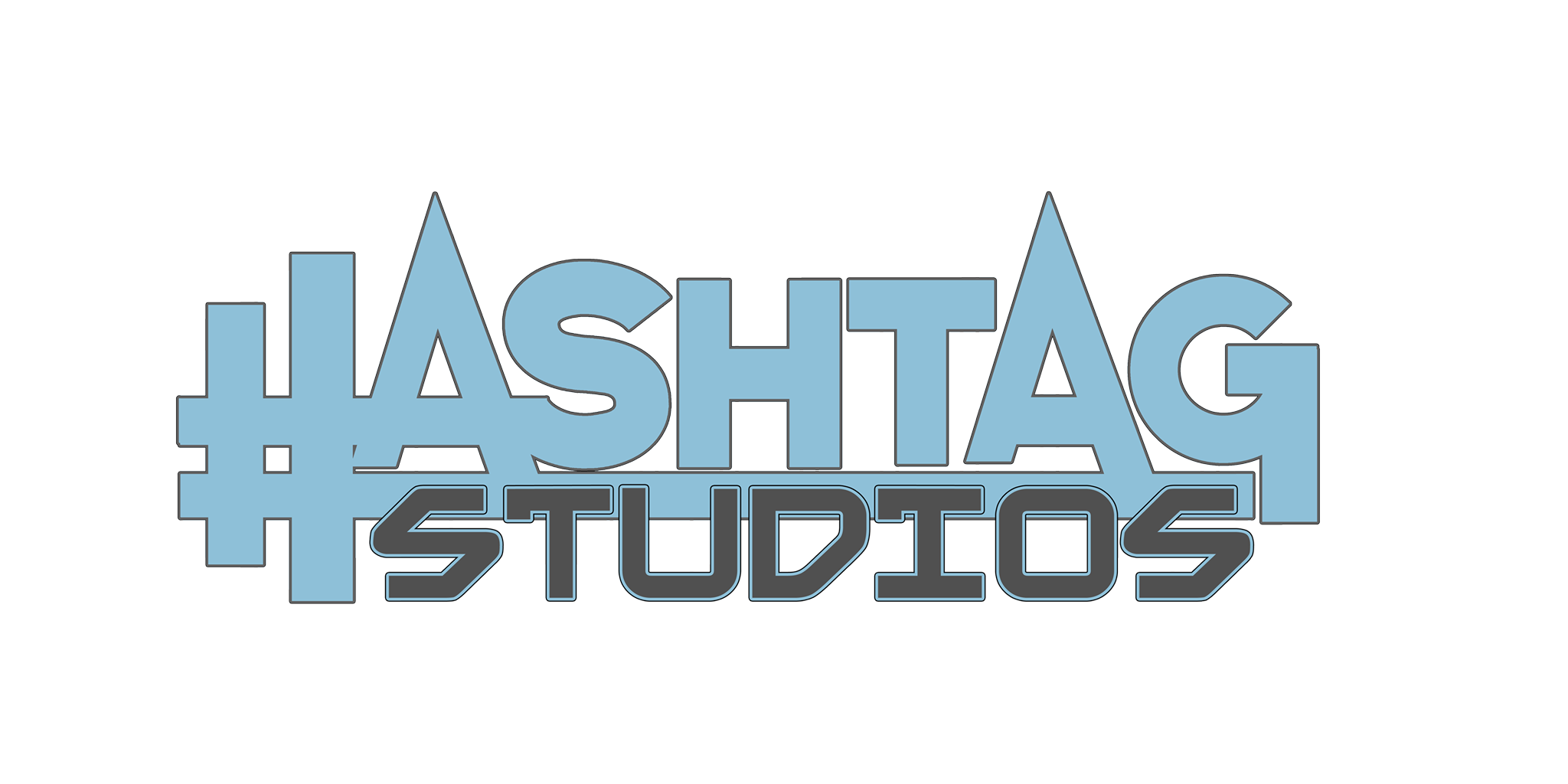 Hashtag Studios is part of the Hashtag family of companies along with Hashtag Comics, Gaming, Conventions, Arenas, and Travel. Together with Tourney Kings and IAPCE, Hashtag is a leader in live and digital events, news, publishing and more.
Founded under DC Entertainment Solutions LLC in 2009 by Drew Crowder.
What does Hashtag Studios do?
Hashtag Studios is a production studio specializing in creating, producing and streaming live events and conventions. It also has a specialized internship program that it runs at Hashtag Arena in coordination with several of the other company branches.
What kinds of productions has Hashtag done in the past?
Since 2012 Hashtag has been involved in podcasts, video podcasts, video production and event production for hundreds of incredible projects including video podcasts like Nerd vs. Nerd, The Supercast, Cinema Royale, Billy and the Hawk, Best of 5 (esports), and DrewTV. It has worked with DC Films to assist with production and financing for several independent film and TV productions including The Letter Carrier, Tanzania: A Journey Within and Video Games: The Movie. Hashtag also owns and manages the Hashtag Battle Series, starting in 2019 with the League of Legends Championship for Beltway Battles, followed by Overwatch: Beltway Battles and Beltway Battles Starcraft II Championship. Hashtag also owns and produces an incredible weekly digital Smash Bros Ultimate esports tournament on Twitch (ttv/hashtagarena) called LagSpike. Outside of COVID Hashtag will continue to produce and run CelebrationMTG and a dozen Hashtag Battle Series across the US including live events at the new Hashtag Arenas opening in the DC Area between Spring and Summer 2021.
Hashtag is always available for live productions, digital productions and consulting, currently Hashtag Studios and Tourney Kings consult for nearly a dozen municipalities on design and implementation of esports and gaming events across the country. Contact us for more info.
Sponsorships and Advertising are always available, e-mail Drew Crowder at [email protected]